Whether your business is well established or still looking for a strong identity in the marketplace, redesigning your brand can bring considerable benefits.
Simply because your company has an existing identity, it is a mistake to believe it is the right identity. It is important to evaluate whether or not your clients perceive your company in the same way and strength that you do.
Many companies, particularly those with owner/directors who helped create the brand some years or even decades ago, find themselves fighting a battle with that owner/director to leave it behind and modernise – painfully conscious of how the actual clients and wider marketplace perceive the firm. As many will attest, this pride or even stubbornness is a big obstacle and can hold a firm back from expanding in the marketplace; creating an unseen barrier to growth. This is a common obstacle and can be sensitively remedied. It is worth bearing in mind that these owners/directors, if included in the process, can actually be a huge asset in the process, but you must not be afraid to keep pointing out the issues and evidence you see.
Your Brand Positioning
Your brand helps establish or imprint a perception about your firm. Designing a brand for a new company is largely about creating the right first impressions and establishing its perceived positioning. You are creating something for the first time and not incurring the natural obstacles of adapting what's already there and often been in the marketplace for years. However, redesigning a brand for an established company can help instantly change internal and external perceptions about a firm or help strategically reposition its standing in the marketplace.
Above all, a well designed brand can be a significant factor in how a customer responds to a business whether a market leader or newcomer.
Brand Design
Konjur Creative has extensive experience in designing or redesigning our clients' brands. By placing your company's standing in the market in anyone else's hands shows trust. We take this role very seriously and ensure that we are fully immersed in your company's ethos.
In many cases it is apparent that a complete redesign is unnecessary but a makeover, without losing its core essence, is needed. In these cases we bring a modernising touch and flair, as well as helping instil current trends, to ensure it remains contemporary and not outdated – perhaps the most common cause for a redesign we see.
Where a complete redesign is desired, we work with you hand-in-hand to establish a creative direction and identify desirable styles, looks, feel, effects and typefaces. We will produce a number of alternatives based around the scope of your brief and this in itself can help focus on what will work exactly.
Contemporary vs. Classic
Many clients today look for highly contemporary looks whilst others desire a sharpened classic style. Every company and business is different and this is where identifying where the current positioning lies and where the desired outcome of the exercise and project is dovetail to create a new direction. It is worth considering that contemporary design is in the eye of the beholder. One man's contemporary is another's old hat – the key is to focus on your marketplace and the type of brand your target market would want to engage with or react to more readily.
Ultimately, the image you present to your customer needs to resonate with your business' philosophy and strategic plan. Brand recognition is the priority, and making an already established brand even more 'desirable' will help establish greater awareness amongst current and future clients.
Themes
In establishing the brand's design direction you may consider a theme to incorporate, such as 'eco-friendliness', bringing added depth to your identity and perhaps resonating in a new dimension with your clients – helping you stand out from the marketplace and your competitors.
New Brand Recognition
In redesigning your brand you must always remain focused on how your brand will be received, where and also in what media. At Konjur Creative we look to develop a strategic plan for re-launching your rebranding campaign, including internal marketing as well as outgoing staged promotional activity, such as; PR, advertising, sponsorships, stationery and literature updates and e-campaigns. We aim to make an impact in letting your customers know about your change.
Foremost, renewed brand recognition is the utmost priority, and we are entirely confident in making your already established brand more likeable. Let us know if you would like to start the process of redesigning your brand or would like to just consult on the idea of it! replica tag heuer grand carrera
breitling j44362 fake breitling uk replica
new breitling superocean 2010 replica where to buy replica watches in new york city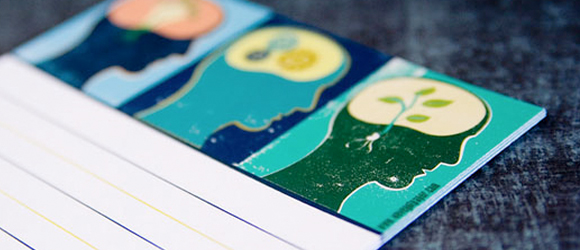 There are a number of basic parts that any good design brief includes. Getting on the same page about each of these in the brief makes the process much easier. A comprehensive, detailed brief becomes the guiding document for the entire design process, and spells out exactly what the constraints of the project are and what information is need to do it. In this article we'll examine the basics needed for a great design brief which should help ease the design work and avoid any problems during the creative process. Here are the most basic parts of a design brief:
Objectives and Goals of the new design
Budget and Schedule
Target Audience
Scope of the Project
Available Materials/Needed Materials
Overall Style/Look
Any Definite "Do Nots"
1. Objectives and Goals
The first thing that needs to be established are what the objectives are for the new design. Is this a redesign or reworking of an existing design, or is it a completely new design? Does the client have any solid ideas for what they want their project to do or are their ideas more vague? Nailing down what the goals are is important to creating a design that will be successful.
2. Budget and Schedule
Budget can be a touchy subject for some. A lot of clients feel like if they share their budget before receiving a quote, they will be overcharged or be charged the maximum amount for the least amount of money. The misconception is that by knowing ahead of time what kind of budget is being worked with, a designer can tailor services to give the customer the most benefit for their money.
Schedule is almost as important as budget. Some clients have no idea how long it takes to design a great design. They don't understand that good design takes time, and that it's not just a matter of creating a pretty picture. Sometimes there are certain deadlines to meet, because of events happening with their company or industry. They might have an upcoming product launch or trade show and want their new site ready for it. It's important to find out what needs to fit within a certain schedule and whether that schedule is flexible or not.
Read More

»